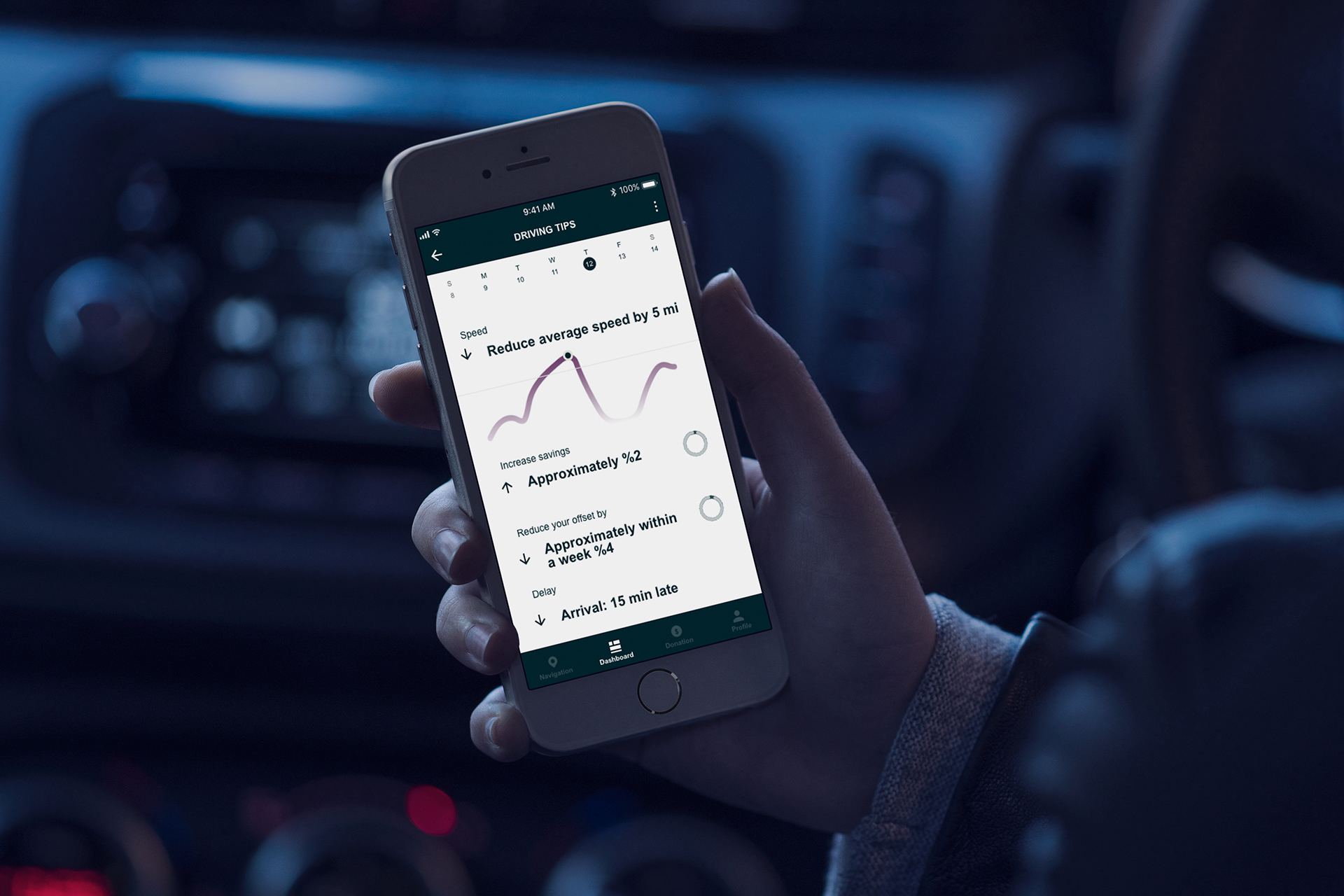 Driven is a mobile application which provides navigation and GPS services for driving. It shows graphs on users driving patterns like their speed, carbon footprint, how much gas did they spend and purchase, and how could they save more both financially and environmentally.
Category: 
Discovery of personal choices, Game mechanics
Focus: 
Navigation, Driving, Maps, Environment
Persona & Concept Development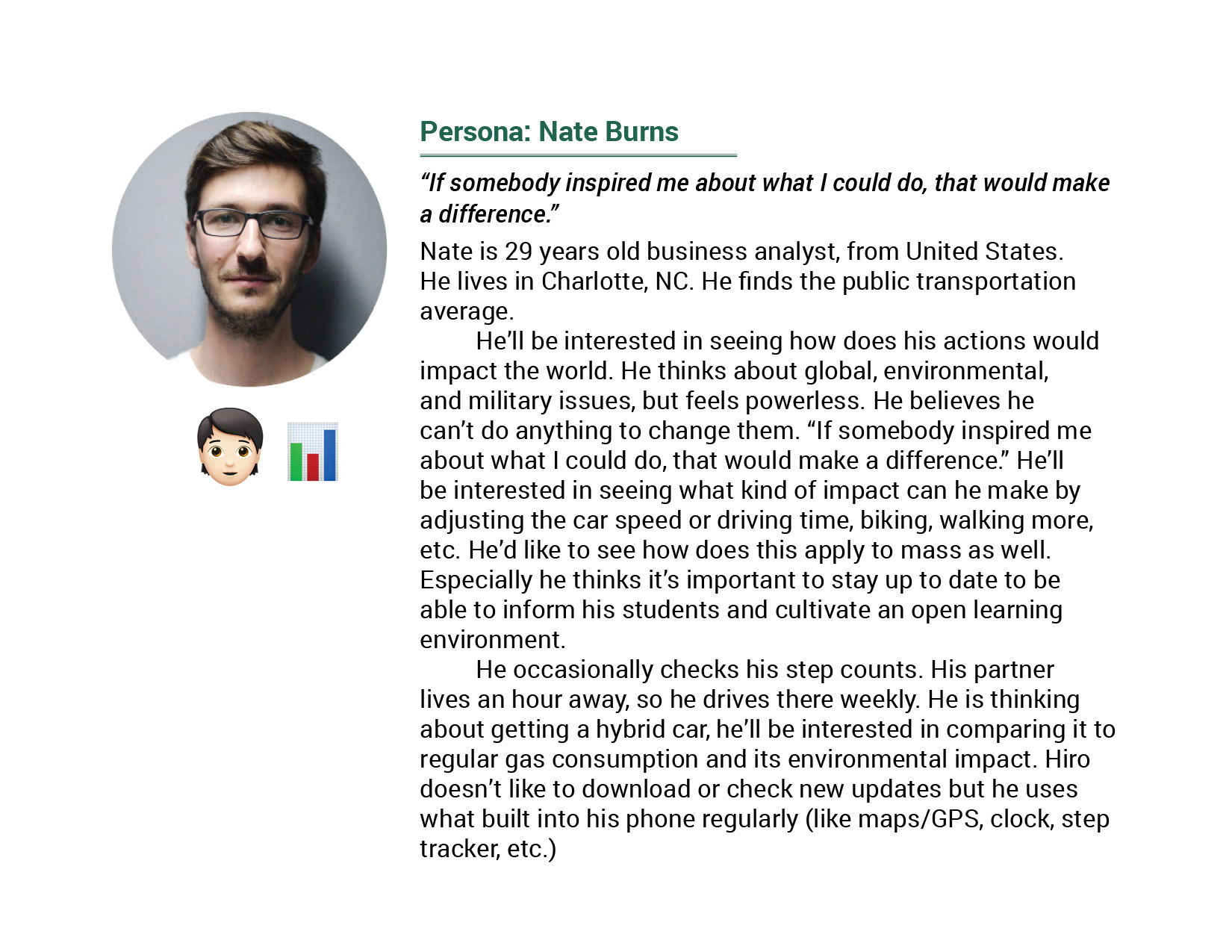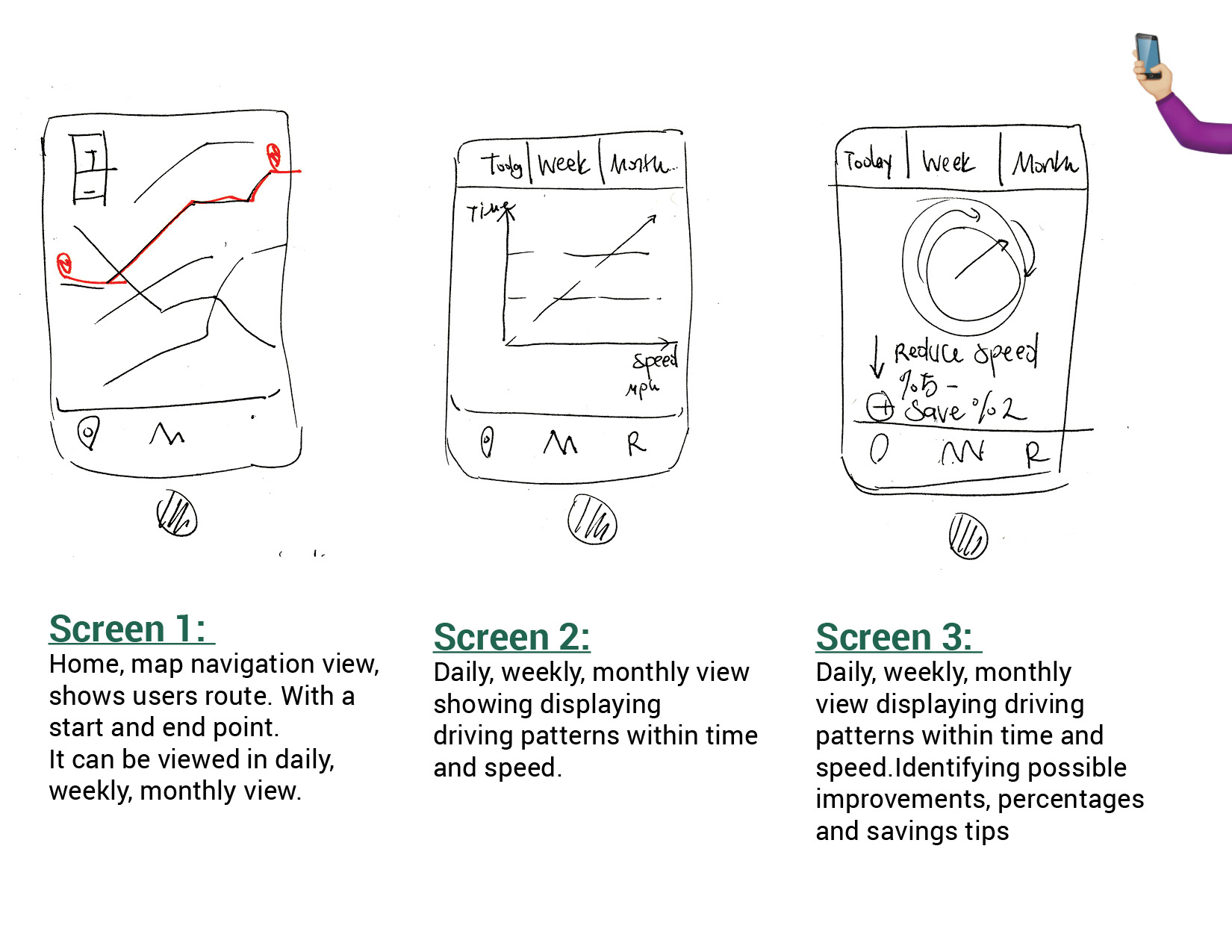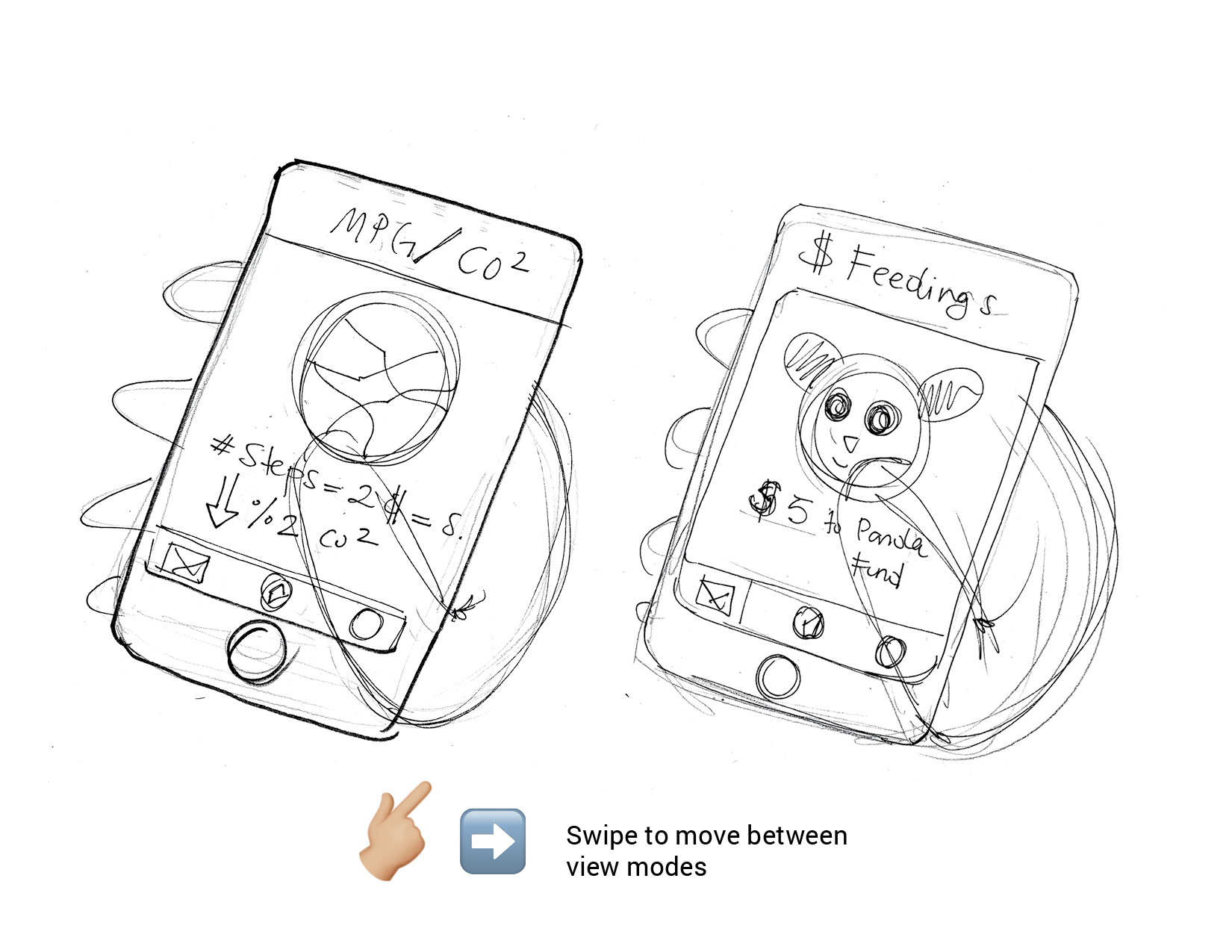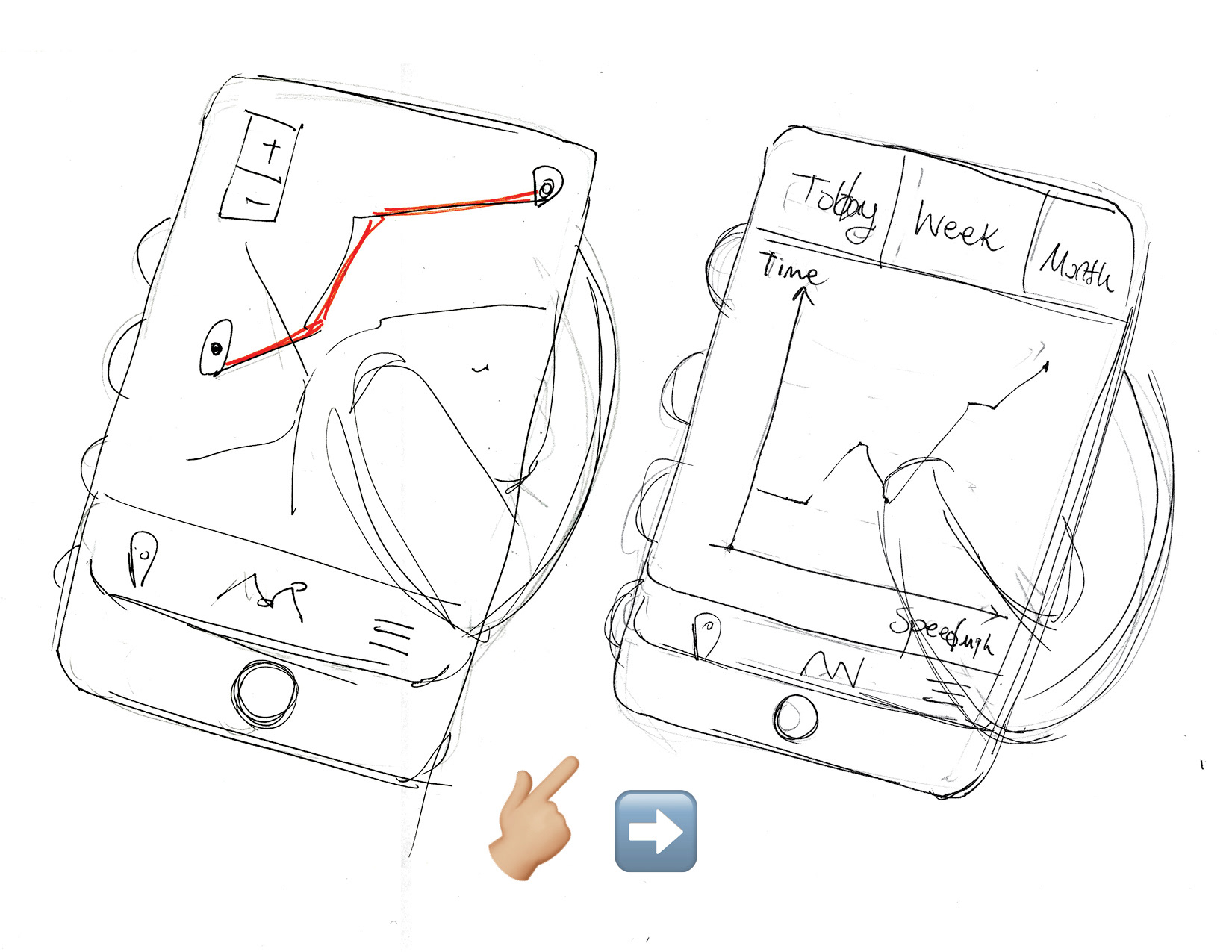 In this project, I completed an entire process of concept development for Driven, an interactive mobile application. I began by creating user personas for the application's perceived target demographic, followed by concept development, then designed two tiers of wireframes to plan the interface and experience. Finally, initiated a user test with subjects using the interactive prototype. The tests culminated in a usability assessment report for the proposed application.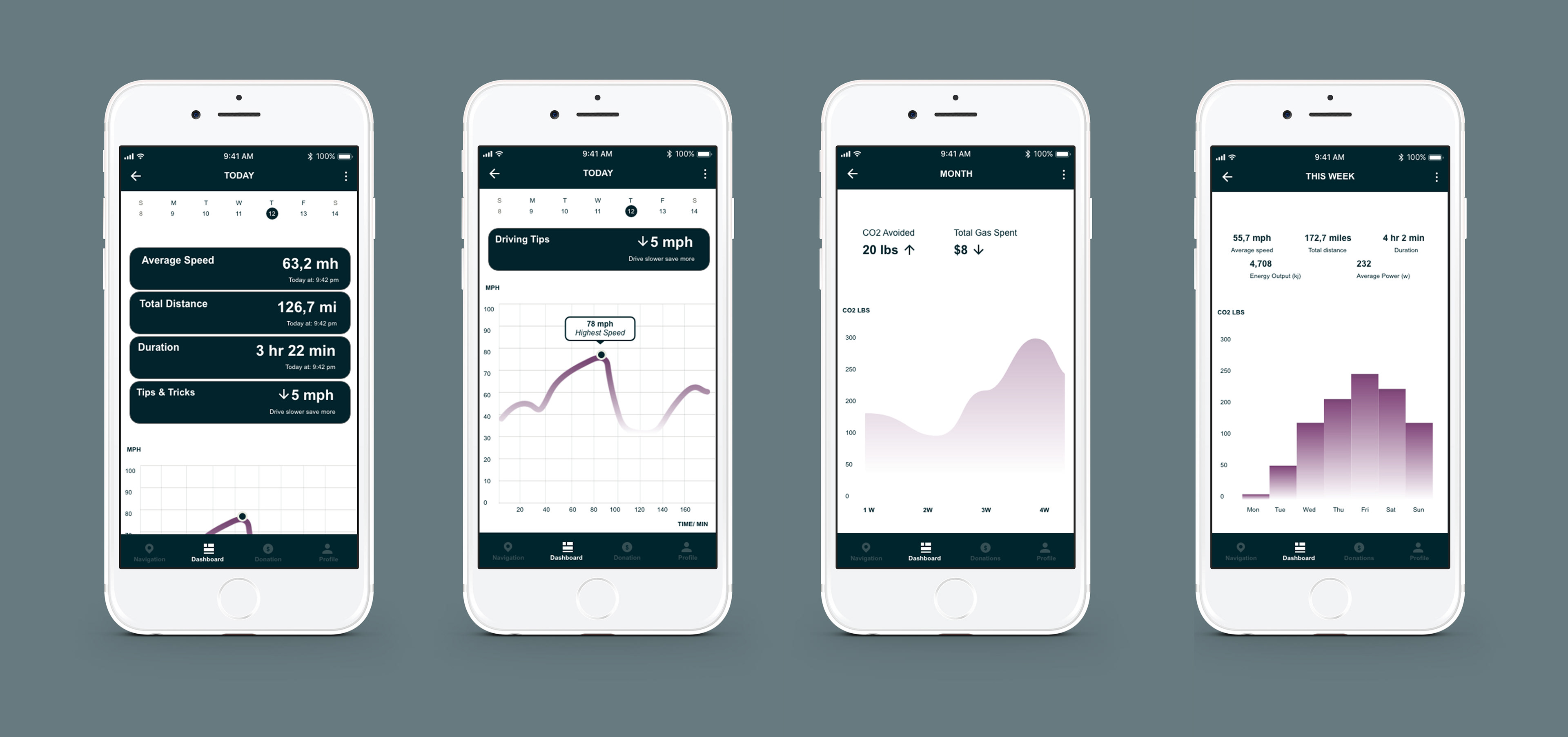 The application focuses on revealing and improving driving patterns of users to help them drive more efficiently for personal and environmental goals. The app shares the highlights of daily, weekly, monthly, driving patterns and suggesting ways to improve gas consumption in order to save money, reduce carbon footprint, and offer long term goals for users to meet.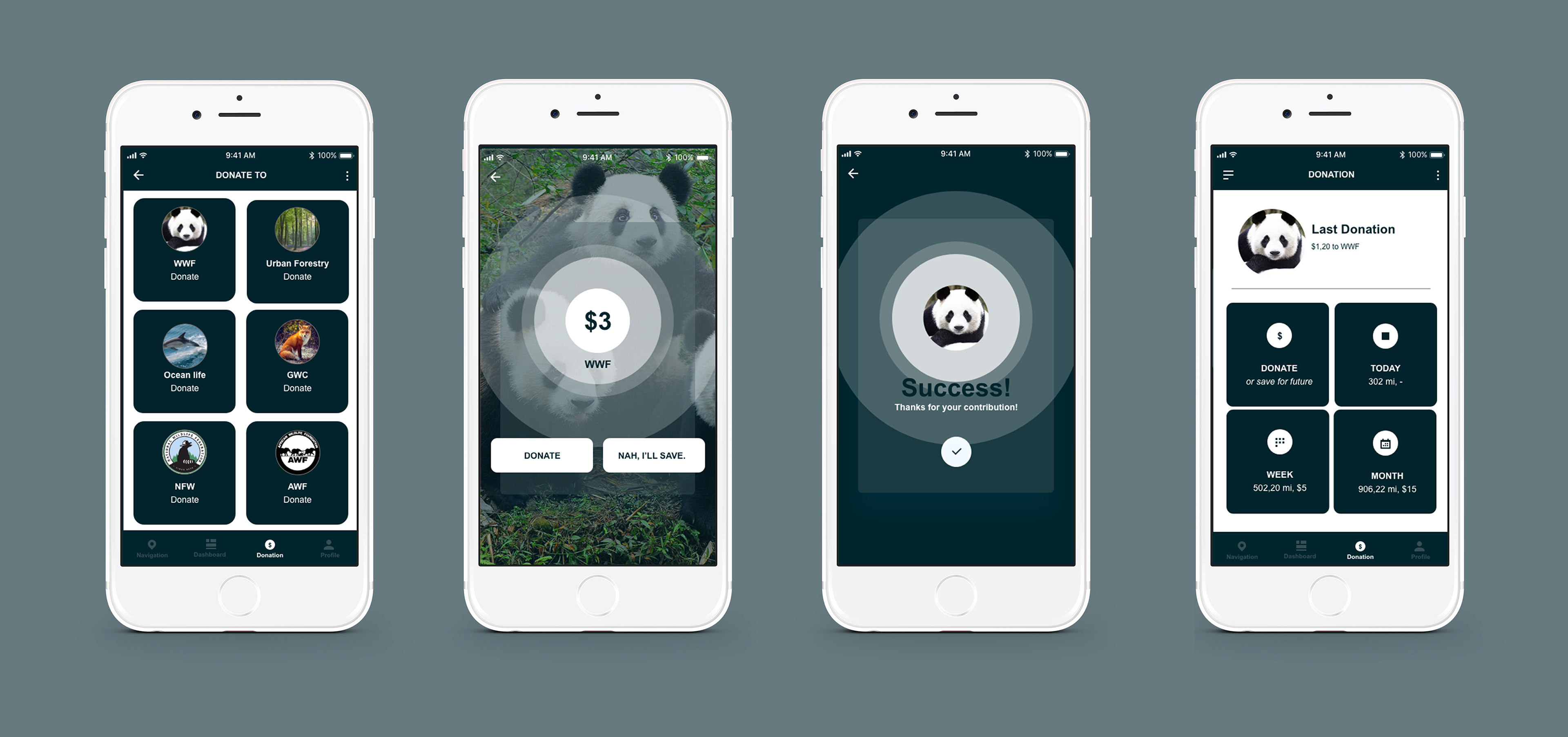 The goal is to help users to observe how much energy is generated and consumed during driving, and to provide ways of decreasing energy consumption. Help people change behaviors or shift their habits through personal motivators and goals, while giving them donation or saving options to round up their spent to offset their carbon emissions, or save money to use later.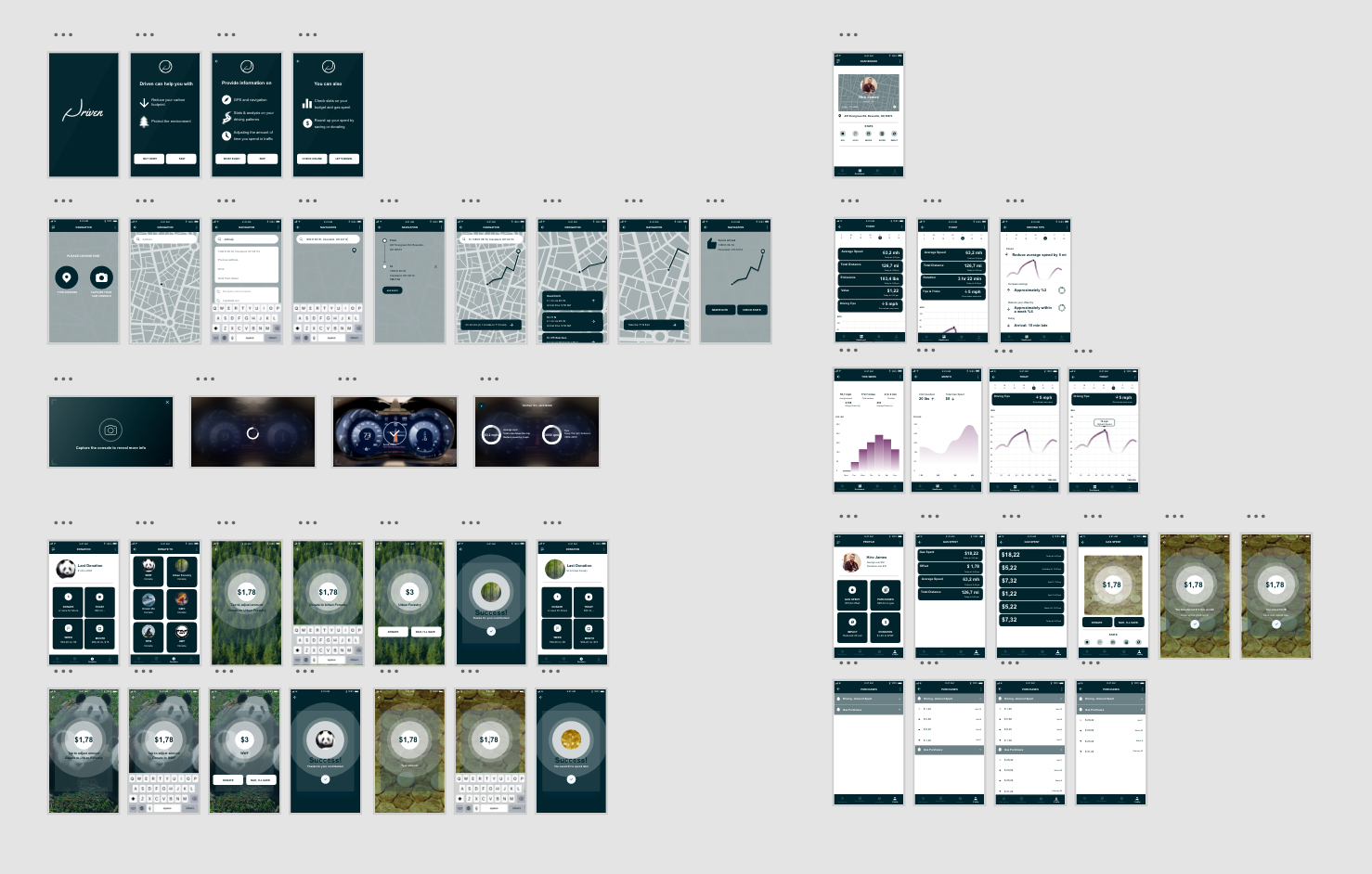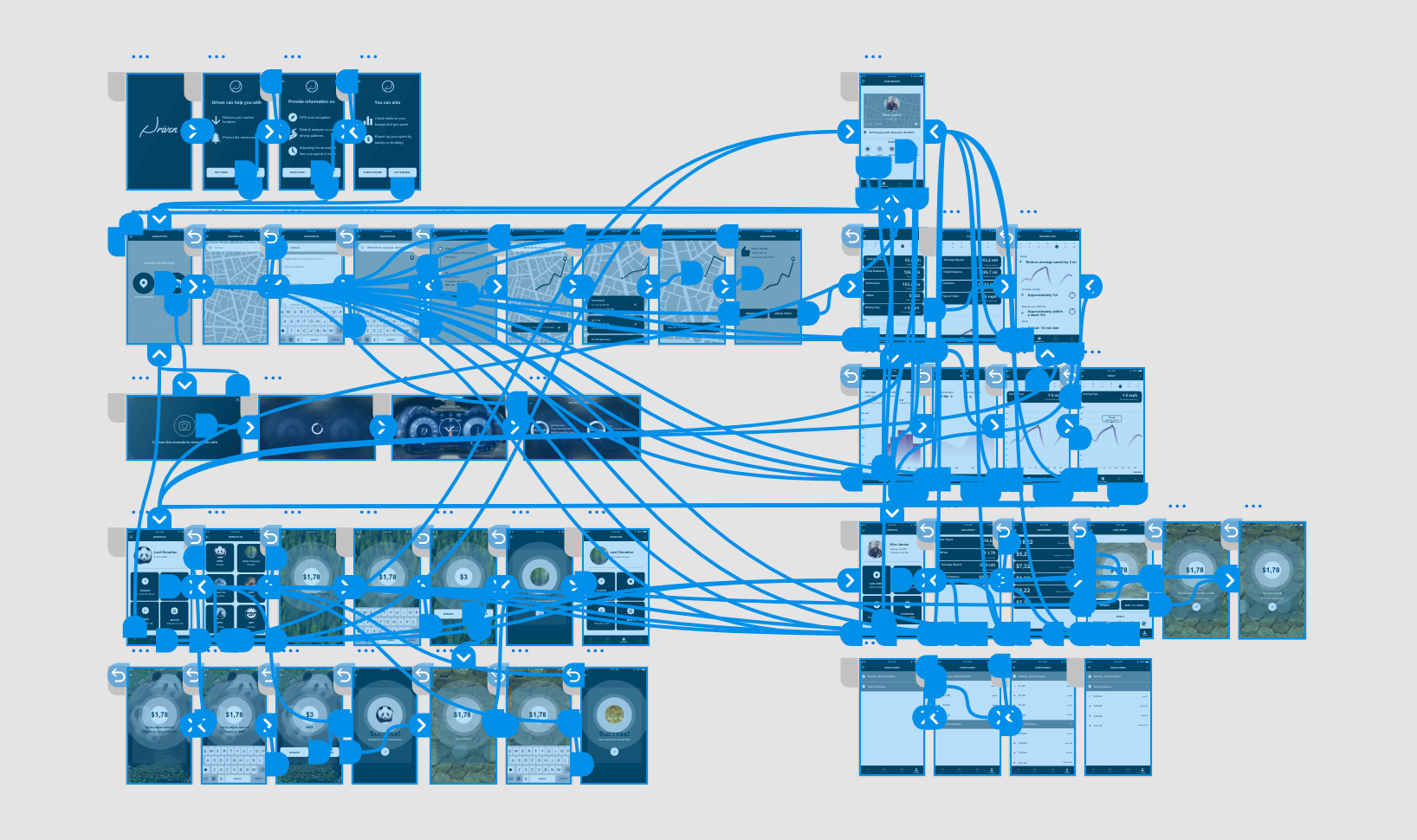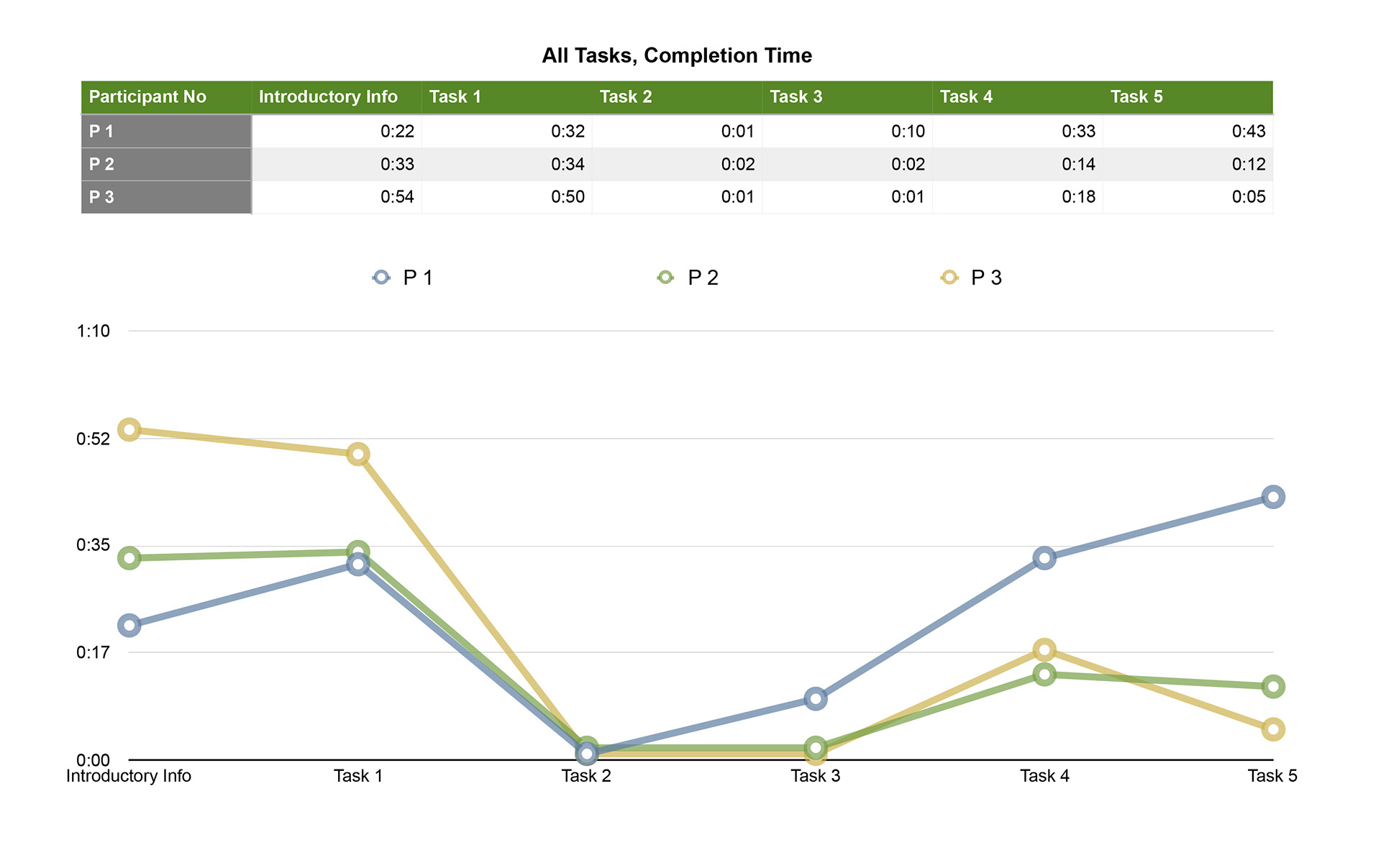 Interface design got positive comments from 3 users. Purpose and features of the app were interesting to users. All the tasks were completed by all the participants, Task 5 took the longest to find where the 'Gas Spent' is, but it might be due to the learning curve/getting familiar with the app. Two participants commented that they find it logical to find 'Gas Spent' under profile.'

- Feedback sessions were helpful to identify what type of information is more valuable and clear to users.
- Also, they provided insights on design of the interface and hierarchy of the information, which is essential to evaluate the visual language and consistency of the interfaces.