Design
Infographics were designed by me using Tableau data visualization software. Editorial layout was designed using Adobe InDesign.
As part of my art director - editorial designer role in Ohio State University's Que Pasa Ohio State magazine, I designed infographics to display universities ranking for latino student education in the US. The infographics were designed by me and the editor of these pieces is my managing director, Yolanda Zepeda.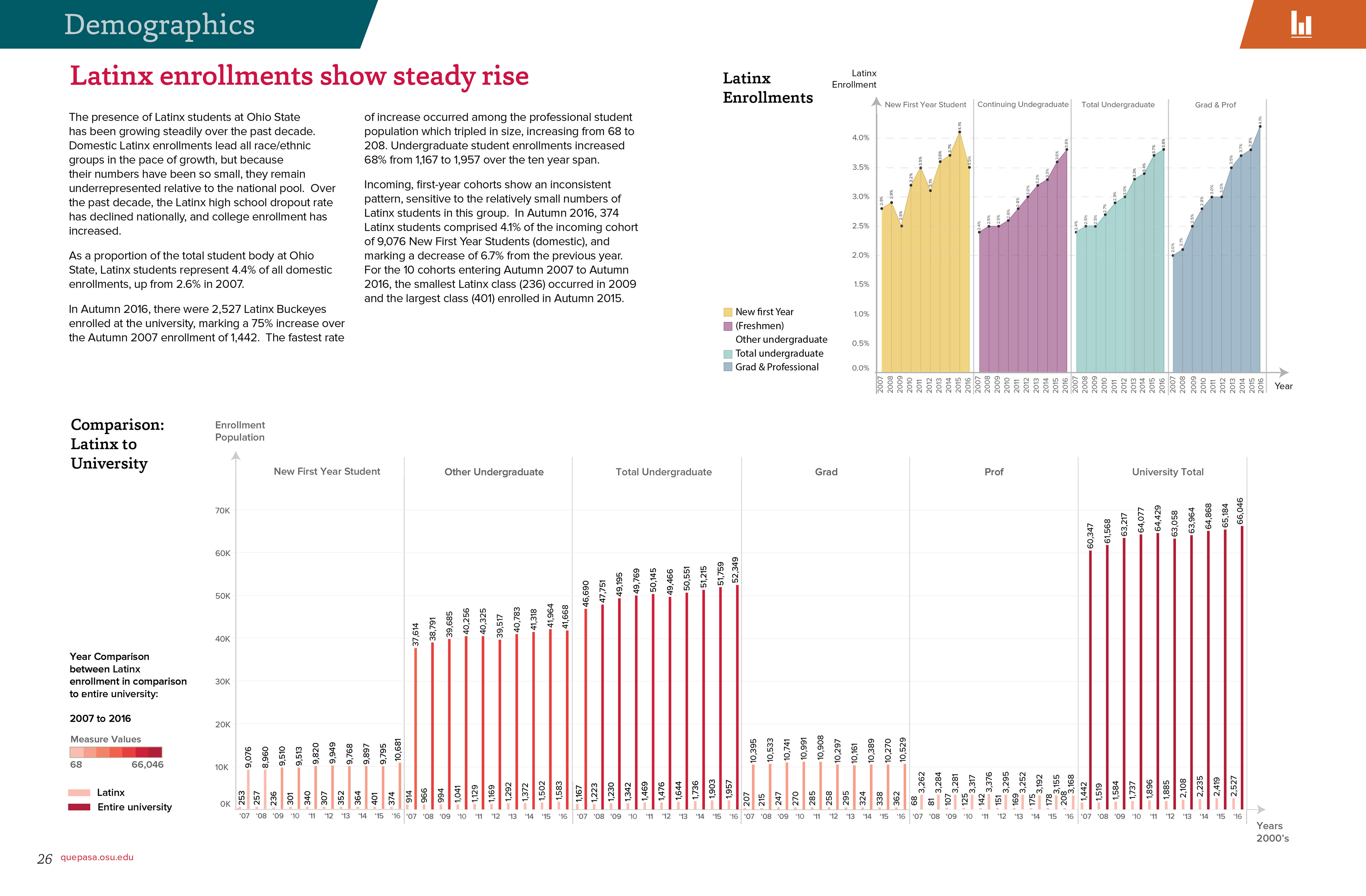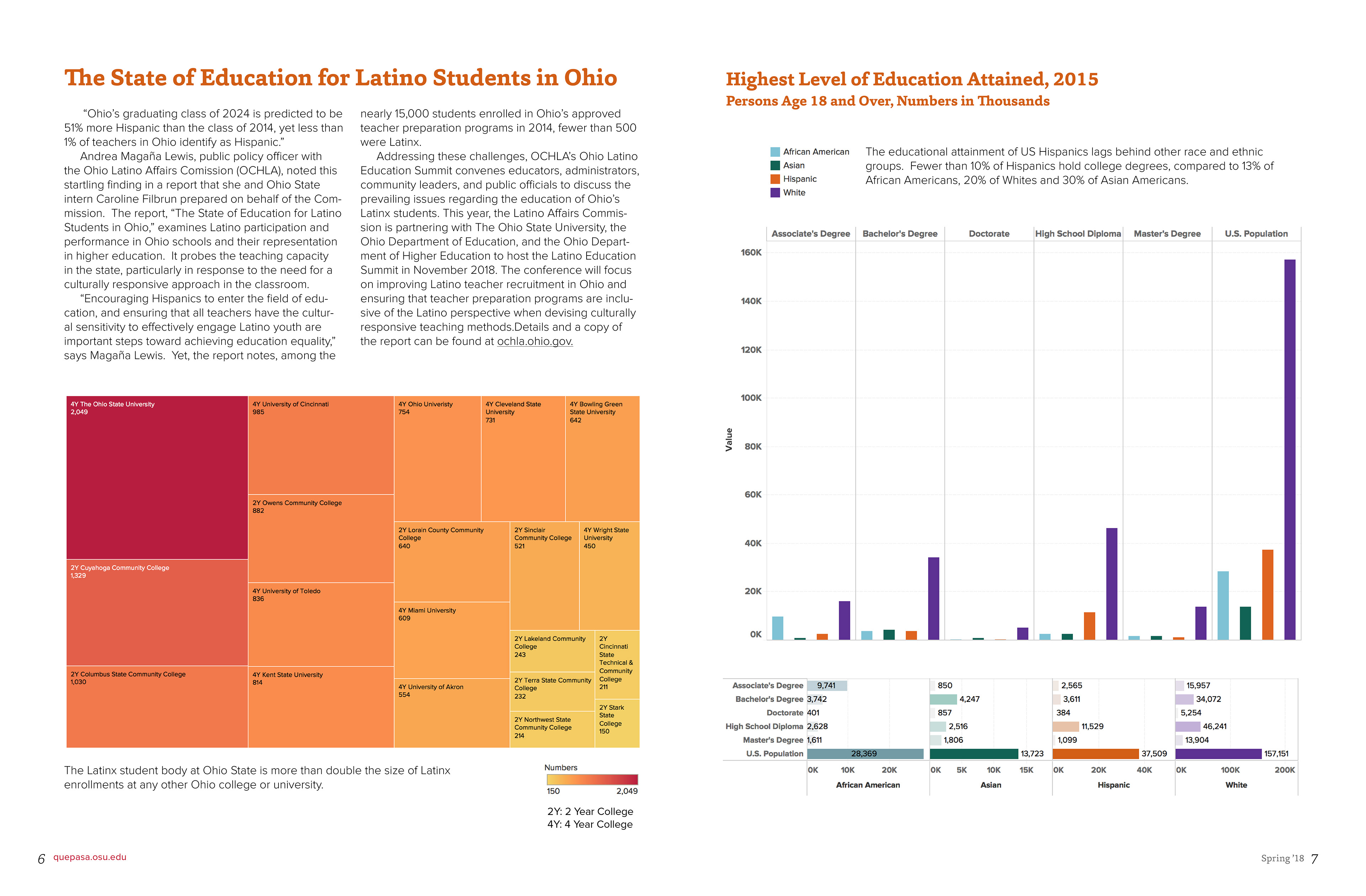 About the Magazine
"Published semiannually, this magazine showcases the important work happening in the Latino community at Ohio State University in the form of research essays, event reports, creative works of poetry and fiction, recognition of the professional achievements of alumni, faculty and student profiles, and food reviews. Each regular issue of ¿Qué Pasa, OSU? takes as its mission to answer the question posed in the magazine's title.  

As the art director of ¿Qué Pasa, OSU? magazine. I worked with a great editorial team who gathers content about the Latinx community at the Ohio State University. I designed the entire magazine layout, designed icons, and visual style for this year's (Autumn 2017 and Spring 2018) issues. Also designed the infographics, and put together image collages.
Layout Design Examples - Autumn '17 Issue